Purebred Cattle Marketing: Texas A&M Beef Cattle Short Course 2015
Misconceptions Held by Purebreed Breeders
Tommy Perkins
Breeders must report 100% of weaning weight records and calving ease scores. Do you know when a calf was born unassisted? Do you know when a calf needed assistance? Of course you do, either there was a calf on the ground or you had to help it. These two sources of data are valuable and easy to record.
With DNA testing, 7% to 10% of animals are parentage misidentified (based on relationships from pedigree records). Record keeping is very important. Any bull on your place needs a hair sample or a blood FTA card.
Blood cards are automated and are preferred by the testing companies. Do not put hair or blood cards in plastic bags (moisture will cause problems!); put cards in paper envelope or folder.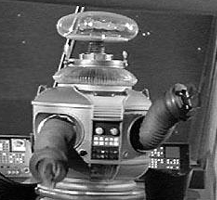 Seedstock producers should strive for 100% DNA parentage verification in their herds.
Use the calving ease EPD, and never use the CED and BW EPDs at the same time! (Warning Will Robinson! Double Counting Occurring!)
A Beginner Guide to EPDs
John Ford
Executive Director
Santa Gertrudis Breeders International
The average life of a purebred breeder is eight years (ranches turn over).
We have a tendency to treat genetic prediction like rocket science. We throw too many complex terms at producers.
We take pedigree (records going back for generations, in Santa Gertrudis all pedigrees can be traced back to registration 1) and combine them with phenotypes (trait measurements).
EPDs minimize risk and maximize profit. The EPDs are estimates are the animals value as a parent. Differences in EPDs between two individuals of the SAME BREED predict DIFFERENCES in performance between their future offspring when mated to animals of the same genetic merit.
Multibreed evaluations work if all of the breeds tie into a common breed. In the Internation Genetic Solutions tie back into an Angus base; Simmental with SimAngus, Red Angus, Limousin with LimFlex, etc.
EPDs rely on records, records, records, and more records.
EPDS are expressed in the units they are measured; i.e. weaning weight is expressed in pounds. Santa Gertrudis is one of 4 breeds with a tenderness EPD.
Breed associations are constantly expanding the number of EPDs offered. We can overwhelm commerical cattlemen and breeders with too many EPDs.
Make sure you are meeting your customers needs. If your customers are profitable, as a seedstock producer you will be profitable.
Don't single trait select. But, focus on those traits that help your customers.
Santa Gertrudis was the first beef breed to use single-step genomic predictions.
"Breeders that wish to remain competitive will follow the lead of these two (American Angus Association and American Hereford Association)."
Matt Spangler, University of Nebraska-Lincoln
Producers do not need to know rocket science. They need to know that EPDs are the best tool to select animals and make genomic progress.
Selling Bulls to Commercial Producers
Bill Pendergrass
Nobody wants to buy ugly bulls. Need to balance structure, look, and EPDs.
Commercial producers want reassurances. All bulls need breeding soundness exams. The bull needs to be ready to go. Have your trichinosis papers and interstate health papers ready to go.
"The experience of losing a sale," said Pendergrass, "teaches you to be prepared."
Step up, man up and register your whole calf crop. This allows your breed to market the breed.
Practice whole herd reporting. Turn in your data, even if genotyping.
Carcass does not, though it is not the end all. This is another opportunity for customer assurance and can be a selling point. You can show your customers that you are working for improvement.
"Nothing in the history of livestock has come close to EPDs." said Pendergrass. Genomic EPDs are a game changer, as advertised.
You need to hand visiting customers a performance pedigree.
Have a current bull listing with identification, horn score, color, EPDs, and price. Be sure to update list after every sale. Educate producers about using EPDs and wean them away from looking at actual performance records.
"It is your responsibility as a capitalist to know the market." Look at bull sales in your area, even if they are of a different breed.
When you get a bull sold, get them out of the pen and off the list.
Data interpretation is vital. You have to be able to explain the data. Know your breed average and know the percentile ranking of your bulls. Help the customer go where they need to go. Be scenario driven, ask about their operation and their needs and lead them to solutions in your inventory. Know the experience level of your customer.
Breeders should become fluent in other breeds by understanding heterosis, learning about other breeds, understanding breed complementarity, and remember crossbreeding is inevitable. Understanding what is going on in other breeds opens up knew marketing opportunities.
"If you are not going to AI you need to get out of the seedstock difference. You will not be able to keep up," With out AI you will not be able to increase your genetic trend, your percentile ranking will not be where it needs to be, and your marketing opportunities are decreased.
You need to have purchase protection. You need to stand behind your bulls. Of course, don't let people abuse you. Consider buyer protection, breeding guarantees, bull warranties, and three years. These purchase protections need to be clear, concise and easy to understand. Build 5% bull returns into your budget.
Premium services, the highest level, is marketing assistance to your customers. Help customers place feeder cattle. You should be very willing to enter retained ownership partnership. At the very minimum offer to pay for their carcass data. At the end of the day, help your customers market their cattle. It creates return customers.
Pendergrass considers advertising a necessary evil. Local print media is helpful and hits your target demographic. Regional publications and breed specific commercial publications are also helpful. For the next generation, internet advertising is going to be essential. Social media marketing requires you to be subtle.
Do not ask how many cows they run. It is like asking how much money they have in the bank account. You also need to know the forage base of your customers (fescue anyone???).